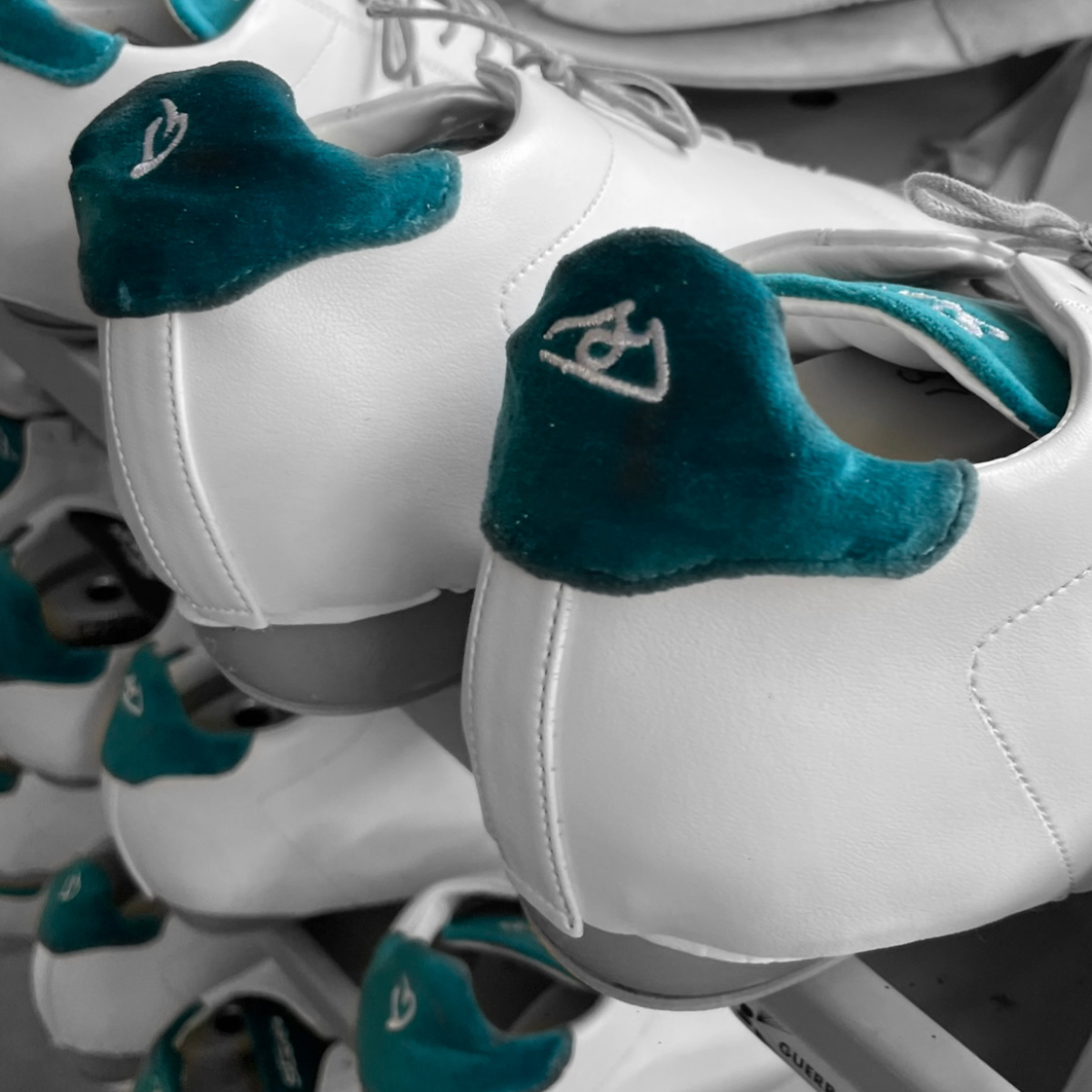 Made in Italy
At Steve's, each sneaker encapsulates a centuries-old legacy of craftsmanship knowledge and passion.
In the heart of Italy, where footwear is more than a craft, it is an art passed down from generation to generation, each Steve's is a tribute to the craftsmanship of artisans whose attention to detail and precision in making make each sneaker unique.
With Steve's, you fit not just a shoe, but a piece of Italian history.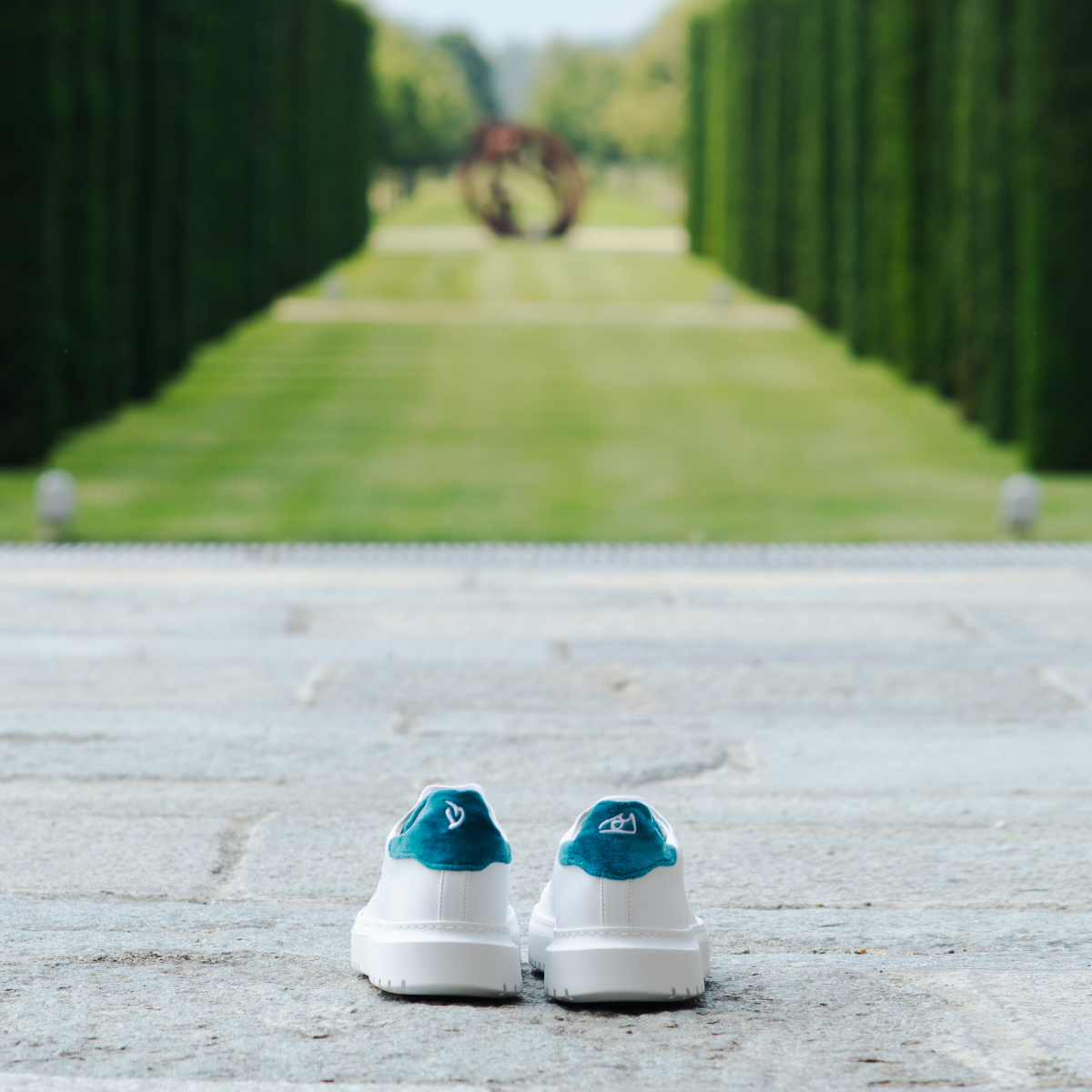 Sustainability
At Steve's, we study and select innovative and sustainable materials.
Artisans have embraced the project and passionately studied how to work with innovative materials carefully chosen to reduce environmental impact, from recycled fabrics to organic fibers, to create tomorrow's sneakers without compromising style and quality.
With Steve's, every choice counts-every step makes a difference.
By choosing Steve's, you are choosing a company that is committed to making a difference through environmentally sustainable and responsible practices.
Our Materials
Apple-Skin
Leaf - Zero+ Sole
Up-cycled velvet
Counterfoils, toe caps and mounting insoles
Apple Skin
We are proud thatSteve'sspousesthe philosophyandvaluesof twoleading Italian companiesin theproduction of eco-friendly and cruelty-freeleather alternatives for its fabrics. We have carefully tested their materials for the production of our sneakers. We advocate the useofplant-based, renewable and recycled raw materials, Made in Italyandsolvent-freefora more sustainable future.
By choosing Steve's you are making a conscious choice without compromise: high quality and care for the environment.
To makelenostre eco-sustainable sneakerswe usethe innovative materialAppleSkin®.
AppleSkin® is an environmentally friendly material made from apple peels and cores recovered from apple farms in South Tyrol,
which guarantees avegan and cruelty-freeleather.We offer a product100%Made in Italy, certified and handcrafted,
to ensure the authenticity and quality of our sneakers.

Steve's Leaf solewas designed specifically for our brand to express our dedication to sustainability. Made from recycledand recyclablematerials,the sole featuresa unique design thatincorporates the leaves of our carved logo,a symbol of our mission for a greener world .
Steve's Leaf sole ismade with50%recycled TPU,from the recycling ofindustrial waste and production waste,reducing the use of natural resources and waste production,and is 100% recyclable in its end-of-life.We chose this material forSteve's Leaf sole sperits exceptionalstrength and durability,ensuring high product quality without compromising the environment.
Lasuola Leaf is notonly limited to beingecological, but also aestheticallyunique:it leaves an"eco-sustainable "footprintwith the wordsSteve's onevery step you take.
Withlasuola Leaf, you can walk in style and awareness, doing your part for a greener future.
Sustainable, made in Italy, high quality and responsible sneakers.
TheupcyclingvelvetbySteve'sisanexclusive and refinedmaterial,obtained from the recoveryofproduction from the big Italian fashion industries.Choosingupcyclingsvelvetmeansnot only safeguarding theenvironment through recycling and reuse, but also creatingunique and limited editioncapieces.
Theupcycling velvet details enhanceour designs, creating a continuitywith the past and history of the Steve's brand.
We pride ourselves on being atthe forefront ofcreatingsustainable products that combineeleganceand respect for theenvironment.
Counterfoils, toes and mounting insoles
Steve'sutilizespointsand counters thatarestatically certified asfully biodegradable and compostablematerialsinaccordance withinternational standards EN 13432 and ASTM D6400.Their composition is
95% biodegradable and compostable polymers and 5% natural cotton,making themeco-sustainable,innovative and high quality . Our waste recovery system makes it possibleto avoid the accumulation of wasteandensure that eachstep is certified.
Steve'suses theECOSOLE mounting pad: an innovativeecellulosicmaterial with a low environmental impact, made from60%recycled fibers and 40% unbleached raw cellulose.Its recovery is based on production waste from industries in the paper supply chain. Its composition saves1,000 tons of virgin pulp eachyear, corresponding to about4,000 pine trees,and is certified by Chain of Custody, CoC and UNI EN ISO 9000-2008.
Steve's Origin Collection