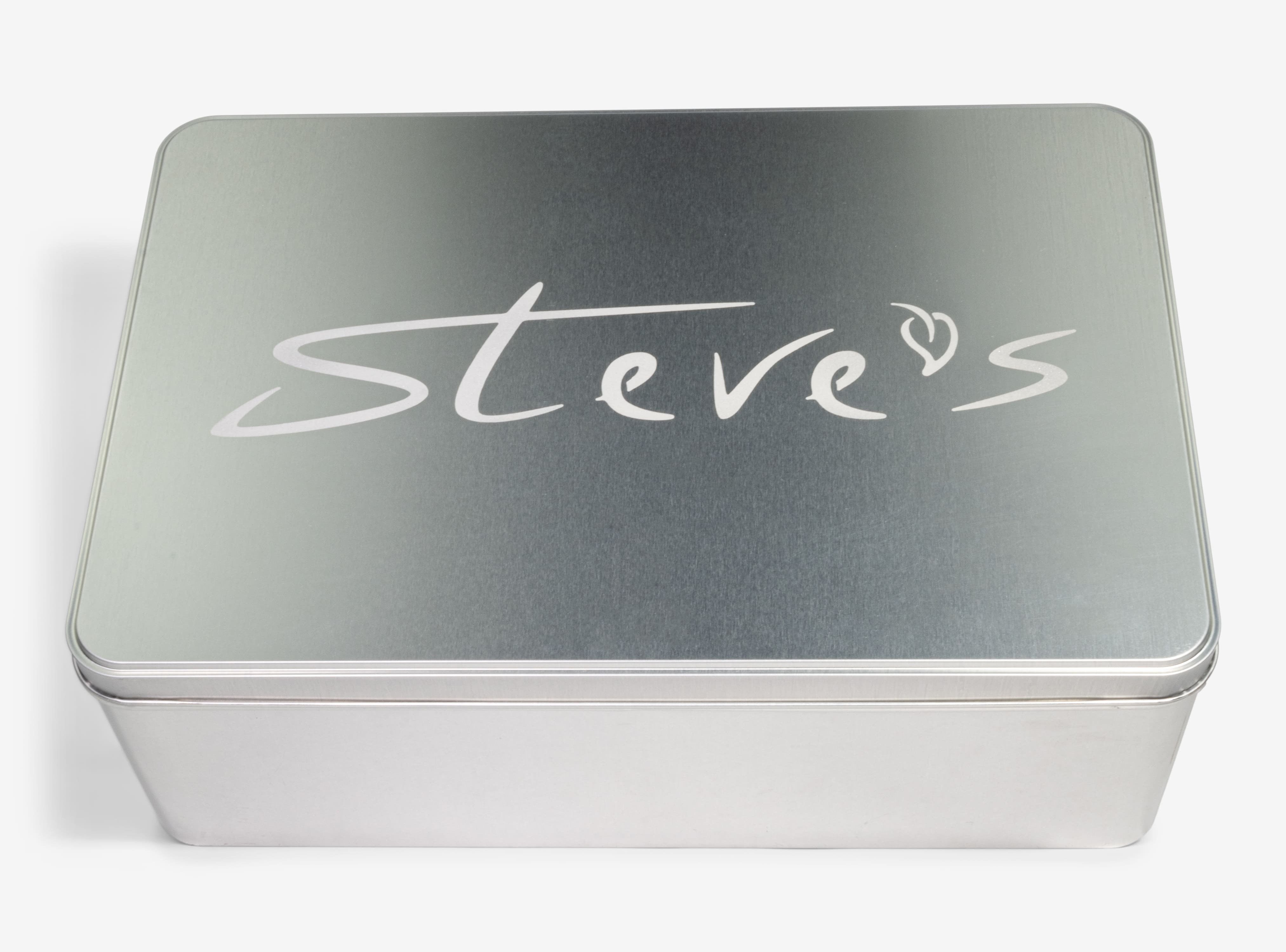 Discover ourinnovative packaging forSteve's lesneakers!Not only does it protectyour purchase,but it also gives you the chancetocreate your own personal pot of herbs from home.With the recycled and recyclable steel box, the vacuum-packed Italian organicpotting soil, andthe paperplantingseeds, you'll have everything you need to turnyour box into a pot.Don't throw anything away, there are plenty of ideas for alternative uses.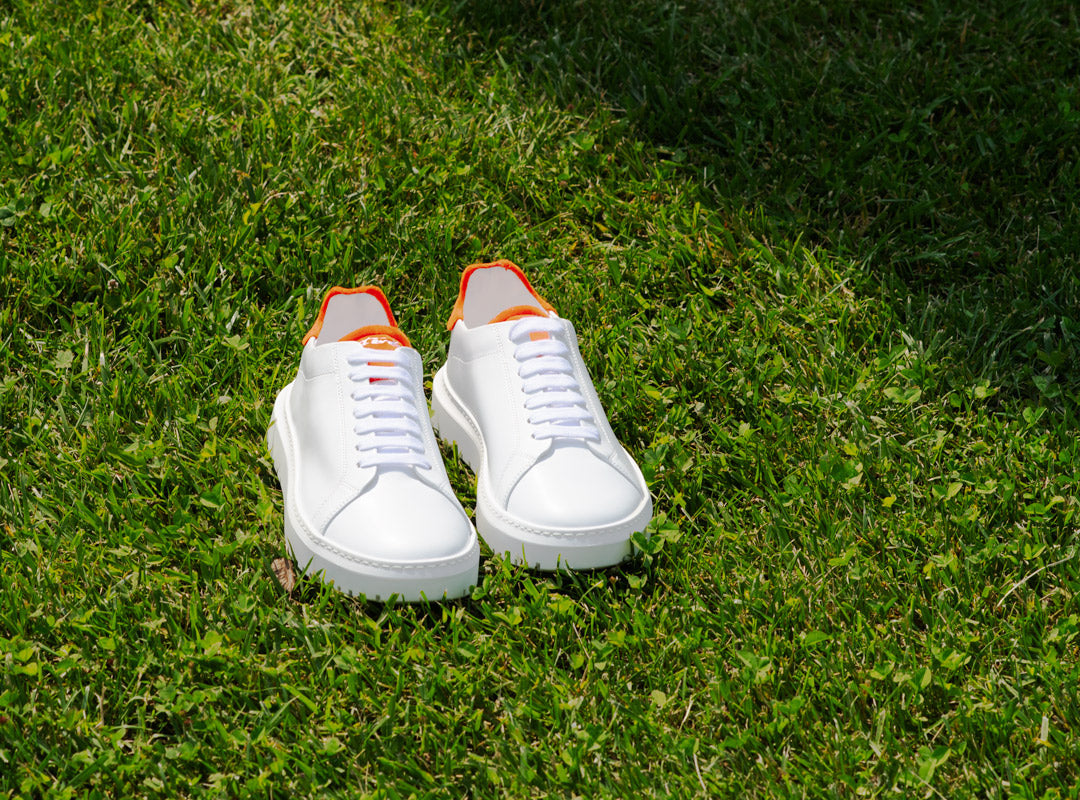 Steve's prides itself on directly managing the logistics and shipping of its products to ensure efficient and sustainable service.We believe that every little choice can make a difference in protecting the environment.That is why we have decided to personally take packages to the nearest collection points, selecting couriers that offer green and carbon offset solutions.
We are proud to offer a service thatunitescustomer convenience with environmental responsibility.
Choose Steve's for a sustainable shopping experience
from start to finish
Be a part of the change, too
Be The Change
Our innovative packaging
Box/Vase
Logo
Plantable Brochure
We give you more tips...
We are proud to presenttheinnovative packagingforourSteve'sneakers:aascatolamade of 100% recycled steel in Italy,through the RICREA consortium.
Lascatola, inspired by the traditional tin boxes of grandmother's cookies, fully incorporates all the distinctive elements ofSteve's:it is elegant, handcrafted and sustainable.It was designed to overcome the problem of overuse of cardboard boxes and to be able to provide endless use of it.
Steve's lascatola, in fact, can beerierutilizedin many ways.Inside you will find everything you need to turn it into ourinnovative idea:a pot for homearomatic seedlings. You'll find:vacuum-packed organicItalianpotting soil and apaper brochure of plantable seedsto cut and bury whose will grow aromatic seedlings for use in the kitchen.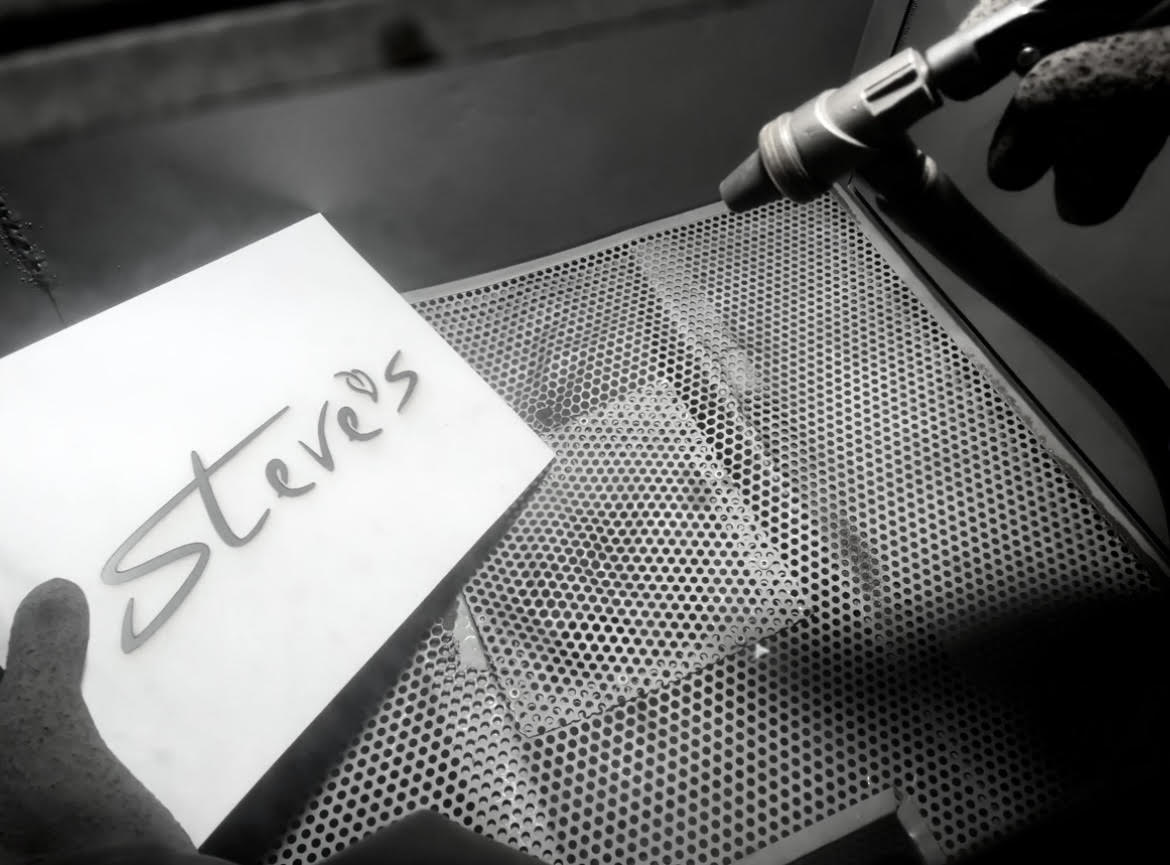 In order to customize ourpackaging, we had to think of an innovative solution
that would allow us to logo the lid without using toxic paints or chemical materials.
Steve's Illogo on the box was therefore sandblasted by hand,
using only air and sand, asustainable, handcrafted alternative.
Open the innovative box of Steve's:
wears the stylish sneakers at imPact Zero +.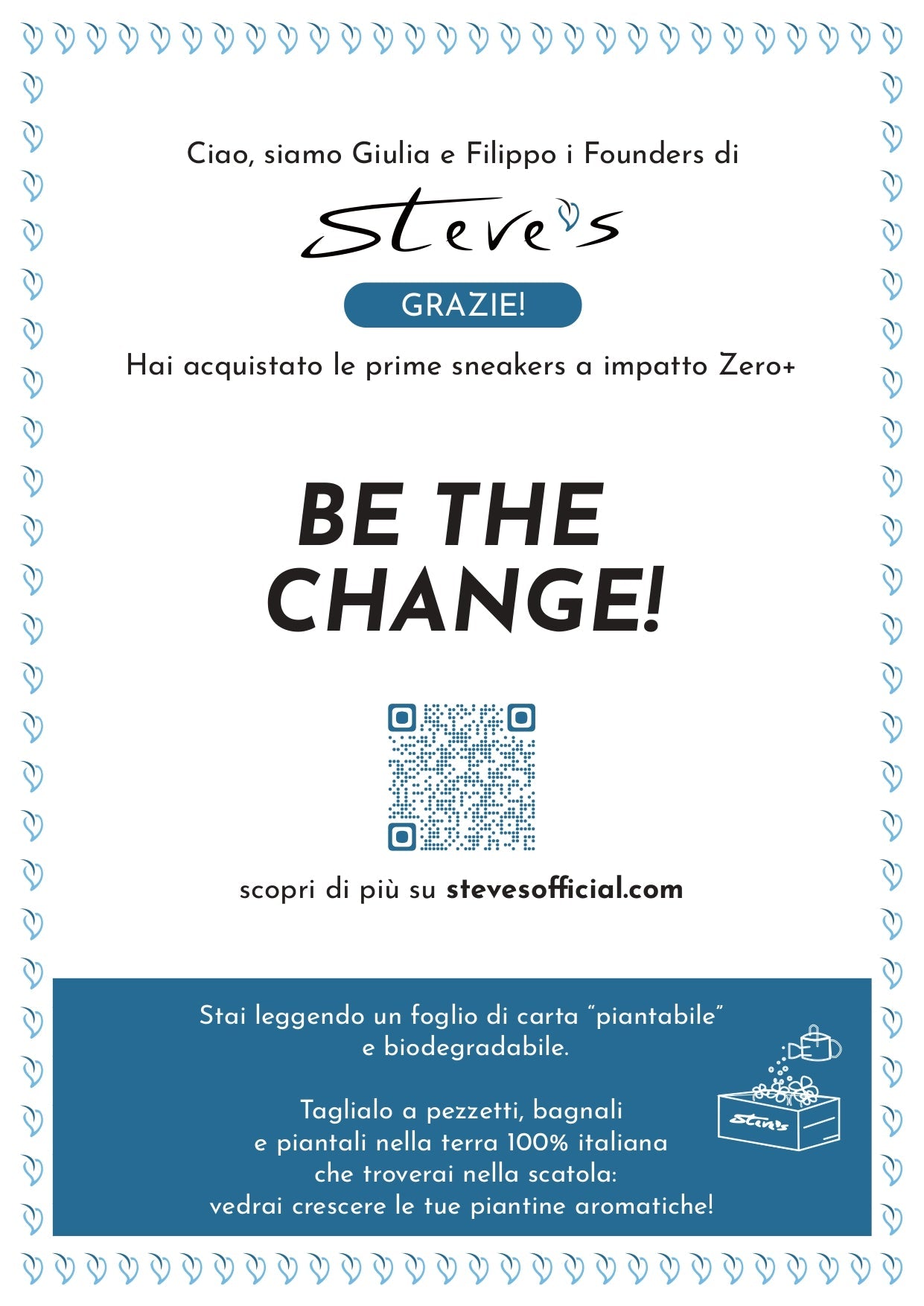 Planting Brochure
Steve's Labrochure made of plantable seed paperincludedin the packaging
is a unique and sustainable innovation.How does it work?
Using it will be simple and fun.
First, open theItalian organic potting soil included in the box and pour out the entire contents.
Take Steve's brochure, cut it into pieces,
wet them and cover them with a little soil.
Water it a little every day, ensuring a warm, bright spot:
within ten days you will see the first shoots sprout.
They will sprout aromatic kitchen seedlings:
Thyme, Basil and OreganoThe Italian Bio potting soil is perfect for any seed you want to plant, creating a unique pot with our Steve's packaging
If you don't want to make your own Steve'sbox here aresomealternative ideasforusingSteve's box: -Use it as a decorative container for storing items such as pens, pencils, coins, or small jewelry.

-Use it as a container for your gardening equipment, such as scissors, tongs, or pruning tools.

-Use it as a box for your kitchen items, such as spices, bottle caps or small utensils.

-Use it as a container for keys or papers you keep around the house.

-Use it as a container for toys or books for children.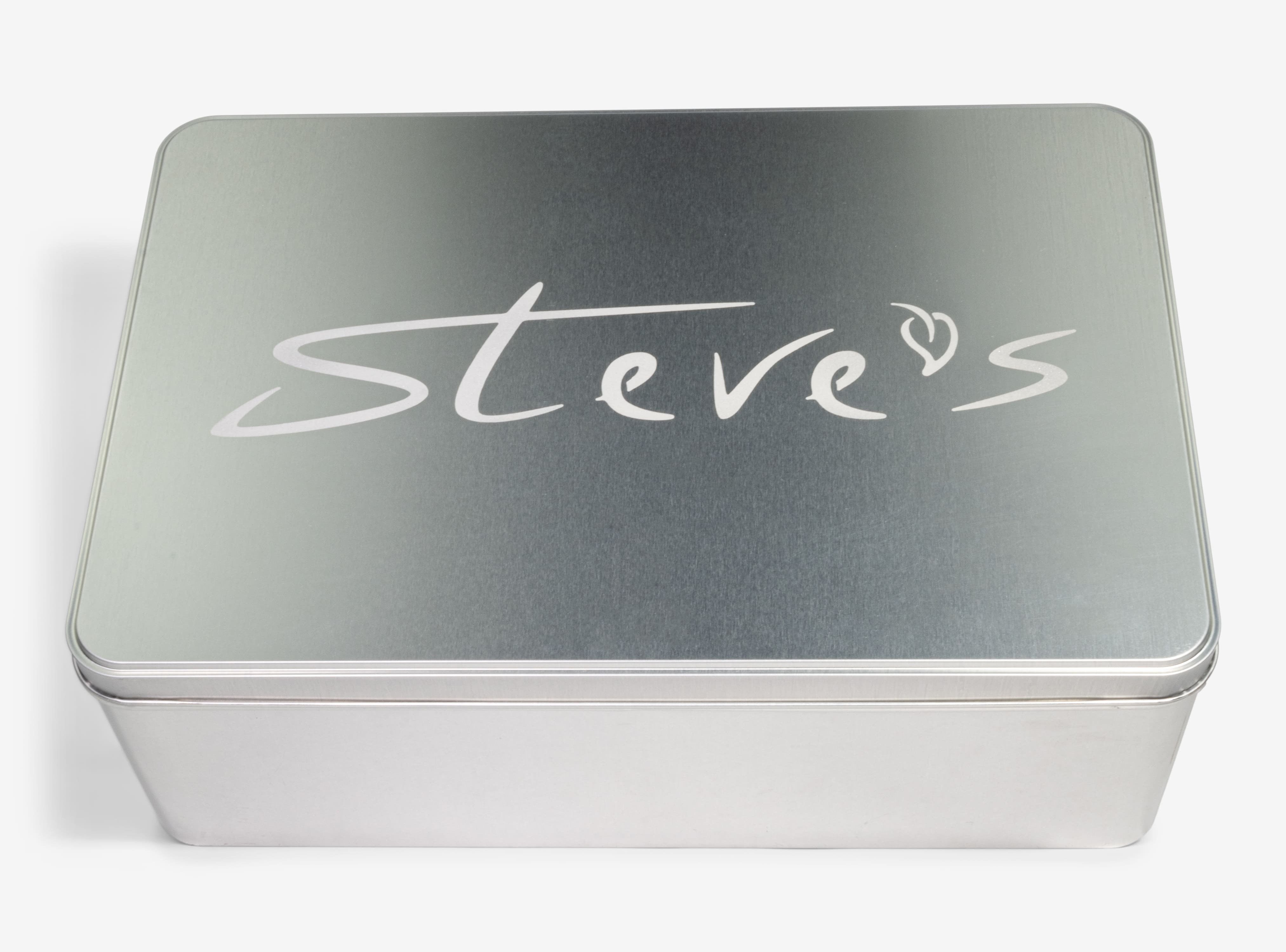 These are just a few ideas for usingSteve'sinmodo lascatolacreatively and sustainably.We're sure that once in hand, you'll come up with many more ideas for using it!
Share them with us!
Steve's Origin Collection